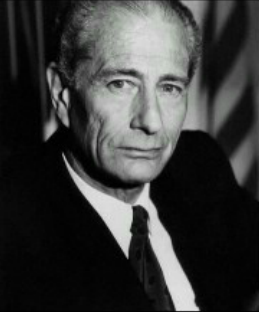 Stanley B. Herman was chosen as ACTOR OF THE MONTH by the entertainment conglomerate, Transcontinental Talent Corporation. The following is a summary of their interview with Stanley written by the TTC interviewer and the first paragraph is a quote from Stanley.
"Life is an art, the talent lies in the imagination. All of us possess imagination and it can take us further than knowledge. We tend to get stuck in knowledge, knowledge says this is it, and the imagination says let's go further. If you imagined your dream and it feels good, go after it: don't run from your instincts, your first instinct is usually right, more so than what you might be thinking is right. The instinct is an unprejudiced feeling you get about things, about yourself, about others, it's a gift from creation. Following your first instinct in any situation can lead you to safety, fulfillment, and happiness in the long term. If you are inspired by your dream you will have harnessed a great source of energy to make your dream come true…a powerful means to try with. And if you don't try, you're already failing, and your dream will come back to haunt you…like it did me…If you want personal freedom, go for your dream now, and persevere. You'll have more respect for yourself and the worst that could happen is you might succeed.
Stanley B. Herman grew up like many other kids in New York. He was just a "Brooklyn" kid running in the streets; a good kid, a bit mischievous and adventurous, but extremely bright and outgoing. He had wonderful parents and was the oldest out of his sisters and brothers. As the years flew by, a vast array of Stanley's talents would be revealed, although many of them would unfortunately postpone the pursuit of one of his passions.
His first such talents that came to light was as an artist, then a gymnastics and dancer on stage in his public school, Winthrop Jr. High School. Stanley's artwork was so outstanding that drew a mural which represented his public school's participation in a New York City event, "50 Years of Progress"- a golden jubilee. While he wasn't very much interested in his schoolwork, Stanley's artistic talent earned him an invite to attend Pratt Institute, a prestigious Manhattan art school. But he turned down the offer and opted to go to Tilden High School in East Flatbush, Brooklyn instead.
Stanley's driving force was to go to Tilden was his inspiration to become a football player. Upon attending a Tilden High School football game against their rival, Thomas Jefferson High School at Ebbets Field, home of the Brooklyn Dodgers baseball team. Stanley was so taken back by the action of the game, the team work, the physicality, the excitement that he wished that he could play football for Tilden High School.
Having never played the game before, he envisioned himself as a Tilden halfback scoring touchdowns to help his team to winning games. It was just an inspired vision that became a dream. A fast natural runner in the streets of Brooklyn, Stanley knew he could do it. Unfortunately, even though Stanley was very strong and a speedster, he also was a lightweight, standing 5'9 at 138 pounds. Regardless, Stanley went for the football dream instead of the art career, however with the intention of majoring in art at Tilden High School. It was just a dream, but he was inspired by it. Enrolling at Tilden High, Stanley immediately went out for the football team.
As dreams come and go, Irving Weidman, Tilden's devoted football coach and ex-guard for the early professional Brooklyn Dodgers short lived football team and Arnold Block, the outstanding fullback and Captain of Tilden's football team, both told Stanley to go home and come back next year after he put on some more weight, at least 20 pounds; and that is exactly what Stanley did. With his dream and new weight he envisioned how he would run and dodge the adversary. His visions were so vivid that they were the force that earned him a position on the first string team. Stanley had the physical power. So, Coach Weidman took Stanley to a football kicking specialist who was a Priest, Father Fenton who taught him a special technique for kicking a ball in a spiral, that sent the ball in a nose front spinning direction, so when the ball hit the ground it rolled forward, not back, this was extremely effective when the opposition didn't anticipate a kick on 3rd down. Stanley played offense and defense, was able to run, kick and pass, he was a triple threat.
Coincidently, Emanuel L. Wolf the backfield coach and play specialist for Tilden, whose brother David at the time was first string quarterback for Tilden; Emanuel was also an ex-University of Kentucky football star playing End position. Coincidently, Emanuel went on to be the President of Allied Artists Motion Picture Company and producing such films as "Cabaret" "Man Who Would Be King" "Papillion" and many other great films; Stanley still remains in close contact with Mr. Wolf.
Stanley was offered football scholarships to Universities and colleges throughout the country and accepted a scholarship from a very progressive Defiance college in Defiance, Ohio where the Dean at the time, became President Eisenhower's personal secretary. "It was an extremely attractive offer "said Herman. Unfortunately, thereafter, while throwing a block in a season game he fractured a collar bone and was out for the remainder of the football season. Being benched, healing and yearning to be closer to home, Stanley accepted another football scholarship to New York University.
At NYU Stanley's majored in business administration…not because it inspired him, but rather because it was the practical thing to do for the future. Unfortunately, NYU dropped football and Stanley lost his athletic scholarship and his parents at the time couldn't afford the tuition. So Stanley, no longer having much of a reason to be there, dropped out of school at 19 years old and went to work as a retail salesman for the EJ Korvette department store in New York City and shortly afterwards was drafted into the Army during the "clean up" phase of the Korean War.
The Army ended up working out for Stanley for a bit: he made the football team stationed in Ft. Lee, Virginia but again unfortunately prior to this was placed on strict orders to ship out to Ft. Lewis Army base in Seattle, Washington, main embarkation to Korea. And it happened here, Stanley is hit by luck when a soldier friend who was trying out for a play asked Stanley to accompany him and Stanley sat in the back while his friend auditioned for a role in the stage play of "Mr. Roberts".
The director noticed Stanley and asked him if he would like to read for the role of the sailor, Sam Ensigna and he did. Stanley got the part and wound up in Special Army Services while performing the play for soldier and civilian audiences. So, Stanley found himself getting a taste for a new passion, acting, and stage struck with becoming a professional actor when he's discharged from the Army.
Stanley was honorably discharged from the Army but he got sidetracked. Instead of pursuing his desire to become a professional actor, Stanley got swayed by a close Army buddy to join him in Florida. And together they wound up working as bellhops and then a stint in the night club business, in what is now South Beach in Miami, Florida. Although far from his dream, young Stanley was at least gaining theatrical experience, putting his creativity to use, making some money by choreographing the strip shows for the club and having a lot of fun too. But soon his yearning to pursue an acting career caught up to Stanley and he returned to New York City.
In New York City at age 25, Stanley met up with actor Art Metrano not yet known for his role in "Police Academy" and he convinced Stanley to study acting with his Acting Coach Burt Lane who was at the time a personal coach to famous deceased actor-director-producer John Cassavettes. Mr. Cassavettes was admired for his cult films the likes of "Faces". At the work shop with his natural ability, Stanley quickly excelled and in a very short time Mr. Lane cast him for a supporting role in his film production "Cuban Rebellion" starring Lon Chaney Jr. Thereafter, in Mr. Lanes Theater workshop Stanley portrayed on stage the Junkie, Johnny in the famous play, movie "Hat Full of Rain" and without much theater experience the performances were over overwhelming stressful for him…each time on stage he was feeling extreme anxiety…fearful of failure in view of the live audience…it was very painful and he could not overcome that feeling and couldn't understand why, he couldn't wait for the play to end. But when it did oddly enough, Mr. Lane invited Stanley to a private meeting and there he told Stanley that his performances were excellent and added "Stanley, you know you possess a special ability, something that took Marlon Brando years to perfect". And according to Stanley that compliment freaked him and he asked himself "do I have to be that good" live up to the Brando image every time I perform. He couldn't handle even the thought of it. Looking back now Stanley felt that his decision was due to his insecurity, lack of professional confidence and the know how to overcome, moreover ashamed to ask for help. So Stanley dropped out for the time being.
During that time Stanley was pursuing an acting career he had met a wonderful and talented lady, Janis Ann Furmansky and married Janis and after a few years she bore him a beautiful daughter Dara Greer. Contemplating his family, Stanley opted his dream to become an actor to be an artist's manager, boutique department store salesman, auto painting appraiser, clothing salesman, clothing model, a door to door cosmetic salesman, a door to door "junk man" buying and selling precious metals and finally a Real Estate Salesman and eventually a Real Estate Broker. Stanley was one of the youngest real estate broker operators in Brooklyn, New York with a staff of twenty five salesmen working under his license, people who he personally trained. Financially Stanley did very well, emotionally he was disenchanted, the real estate business was not fulfilling, his rooted artistic desire was haunting him, the acting bug continued to come back at him, interfered with his work and free nature.
In 1967 bored with conventional business, Stanley was contemplating a way to get into the entertainment business, nothing less. During his business undertakings Stanley had been helping his Army buddy Ric Calabrese with his singing career, Ric was also married and longed to be a professional singer. In the early 50's, Ric a teenager then, worked for singing sensation Tony Bennet as Tony's "Roadie." Finally, the Ric and Stanley agreed to team up and together ventured into the entertainment industry full time, carrying their family responsibilities with them.
With Ric's delinquent collection experience the two decided to start a collection agency in Manhattan called Small Claims Bureau and a record production company called Totempole Productions. Their Broadway location conveniently allowed Stanley to audition for acting roles and also manage Ric's singing career in addition to soliciting for clients with delinquent accounts for their collection agency.
Stanley helped get Ric a recording contract with a reputable recording company. However, eventually the business pressures were too demanding to handle it all, so they sold the collection agency and separated but they still remain good friends. Unfortunately, it was also one of the primary causes for Janis and Stanley's divorce.
In 1970, Stanley partnered with Danny Jordan and Rupert Holmes, not yet famous artist-songwriter (Pina Colada), TV series "Remember When" and best musical on Broadway 1986 "Mystery of Edwin Drood". Rupert Holmes wrote "Timothy" performed by the Bouys, the longest playing 'hit single' in 1970; the lyric content was controversial, many radio stations refused to play it. But Stanley and his brother Jackie Herman who was known by radio "Disc Jockey's" as the "Phantom" visited radio stations across the country and influenced them to air "Timothy." Stanley was instrumental in Rupert Holmes early success. The partners sold 50% of their music publishing company Jordan-Herman-Holmes to MCA
In 1972, Stanley partnered with Rupert Holmes and based on his idea they penned "The Buffalo Soldier" a story about Blacks in the Union Army during the reconstruction era. Stanley ultimately wanted to give Black American children a cowboy hero comparable to the Lone Ranger. It would be a first of its kind, and was optioned by Paramount Picture producers but never produced. Stanley also created a musical oriented television series with partner Danny Jordan "The Eastsiders" starring Jesse Cutler, a multitalented music man from God Spell, and Stanley's musically talented brother Roy. Twentieth Century Fox optioned the series, which brought Stanley to Hollywood as a writer and producer for 20th Century Fox, however due to timing, and the industries hidden vocational hazard; a new regime took over and canceled the series. But Stanley bounced back and wrote "Music Is The Magic" a musical special for television; Frankie Vallie of The Four Seasons wanted to play the lead and the two went to 20 Century Fox and Fox presented it to a television network and a deal was in the making for fall showing, unfortunately Frankie had a previous commitment to Dick Clark and another deal went sour.
Stanley remained active in LA. In 1977 he had a brainstorm, and formed a company based an existing problem actors encountered in trying to be seen, get an agent, become a member of Screen Actors Guild, be seen; one element without the other did not work for the actor, what existed was a "Catch 22;" an actor needed each of these elements to make themselves professionally available. So Stanley partnered first with Sylvester Stallone agent Herby Nanas who Stallone's manger suddenly died and Mr. Nanas became Stallone's new manager and he resigned from the video resume venture. Mark Harris a theatrical agent who in 2007 produced CRASH replaced Mr. Nanas and the two formed The Video Composites Corporation of America based on Stanley's idea. They introduced the program to the artist and industry and it revolutionized the means for casting talent, performers of all kind. Industry notables the likes of producer-writer Gary Marshall, actor-director Sidney Pollack, Sherry Lansing, CEO of Paramount Pictures, and a slew of industry notoriety from the entertainment media, including State Film Bureaus throughout the USA, supported the Video Composites Corporation of America.
The company produced a five-minute audio/video presentation of an artist, which best depicted their creative ability and was stored in an in-file service with the artist's picture an biography printed into a directory comparable to the Academy Players Directory. The directory was then distributed internationally to key industry people, allowing artists to be available to anywhere, whether he was working, sleeping, vacationing, with our without an agent in their best live presentation. Now a person seeking talent would simply request the artist's video resume from seeing their picture in the directory and it was forwarded to them. This system was a breakthrough for artist and industry to service each other. The innovation was the forerunner of today's high-tech casting services. Stanley truly put colossal amount of time, energy, and imagination to making the dreams of others come true; helping at the time a few entertainment celebrities, one such, was Marilu Henner of the successful TV series "Taxi". Stanley helped Marilu find an agent in Hollywood. Ironically, even with this new means of bringing actor and industry together effectively, the video resume venture brought him nowhere closer to fulfilling his own dream. Doing everything but fulfilling his acting, taking on many challenges, Stanley became an early beacon for the singles television dating shows and television home shopping. He executive produced a musical album of the original cast of the PBS children's show "ZOOM" and also produced Shelly Bruce, second star of the Broadway smash Annie, singing the them song "Tomorrow." Back in Los Angeles he was hired by an independent film as a publicist/promoter and film distributor for a theatrical spoof on Brahm Stoker's novel "Dracula." The producers couldn't get distribution. So Stanley sold it as the 'first hardcore suspense film' as "The Coming of Dracula's Bride" (in a wedding night you'll never forget) and broke Box offices records for a film of its kind. The infamous Ike Turner, of Ike & Tina Turner fame, ex-husband of Tina, one day came to Stanley's office and tried to sell his guitar to him for drug money. But fortunately for Mr. Turner, Stanley turned him down and convinced him to enter a drug rehab, and promoted Ike drug free into his career again. Eventually he was admitted into THE ROCK AND ROLL HALL OF FAME. Stanley said Mr. Turner was fused to his music.
Among many charitable events, Stanley was in charge of advertising and promotion to raise funds to help fight Retinitis Pigmentosa, an inherited disease that causes blindness. In 1980 during one of his many undertakings, Stanley suddenly had his legs temporarily paralyzed by stress. He was told that he would never run like he did before, but his will power overcame this temporary condition and he went on to compete in 26 mile marathons. This incident was a turning point in Stanley's life and career, oddly, a blessing that put him on the dream track…a wake up call. So Stanley let go of his attachments and went for it. He needed a Screen Actors Guild affiliation to get into serious action…so he became a professional extra in the then Screen Extras Guild in hope of getting some lines to become a SAG member. At that time the only way to a Screen Actors Guild card was to speak in a union production. It wasn't easy. After performing over 200 silent roles as a screen Extra trying to obtain a union affiliation, and could not getting any help from people who he introduced his revolutionary means for casting, the video resume. However, Stanley finally caught a break. Marilu Henner a friend and striving actress from New York who he dated during his successful career in the music business was now a well known television actress from 'Taxi' series and starring in a film 'Johnny Dangerously' where Stanley is an Extra and he spots her. It happens that Stanley when he had the video resume company helped Marilu get an agent. So Stanley's first instinct was embarrassment at being an Extra and decided to leave the scene. But then he thought, hey it's an honest buck" and cupped his hands over his mouth and like a megaphone, shouted out, "Ms. Henner! Ms. Henner!" She turned around to him and so did everyone else. In front of the entire production, her first words to him were "Stanley, you know the agent that you got me, I still have him." Stanley finally got his lines and finally was on his way but then, two unexpected events occurred which Stanley felt had priority over his own personal goal.
One, was being solicited to run for office in the 1992 Primary and he won, elected by the citizens of Los Angeles as a Representative of the Democratic 41st Assembly District and a seat on the Los Angeles County Central Committee. Never in politics before he had picked up the banner for a candidate who died while campaigning to win for a cause having to do with life and death situation at the Golan Heights in Israel during the Palestinian Peace talks. Stanley being undermined by another political party and in addition, with very little time to campaign he won by a landslide and ran again in 1994 in order to support alternatives to medicine. Afterwards, health food advocates and manufacturers were willing to sponsor Stanley if he would consider running for a Congressional post. However, Stanley felt he did his patriotic part and was not interested in furthering his political career.
In 1997, Mr. Stanley Baron, a New York garment center magnate and cherished childhood friend, approached Stanley to do him a favor and assist a successful young Bosnian gentlemen, a garment manufacturer who happened to be a Musician and in business with Mr. Baron. The manufacturer wanted to pursue the music business by starting a recording company but didn't have the background, but Stanley did. The two met and Stanley agreed to help him provided that Stanley could continue to pursue his acting career while running the record company, Mr. Boro Vukadinovic agreed. So Stanley as President started up Fearless Music Company with only one CD Album produced by Mr. Vukadinovic's Group titled 'AGARTHA'.
For the CD Album Stanley wrote, produced and acted in a music video he created from one of the titled "songs "CROSSING "an instrumental. For commercial purposes, Stanley wrote a story about a Bosnian girl and a Muslim boy, two lovers on opposite sides of the Bosnian war who try to escape ("Crossing" to safety') from the conflict together, a Romeo and Juliet setting (Love is all, always). Stanley's objective was to promote the song and video together with Mr. Vukadinovic appreciation of freedom and success in America…hopefully the combined elements and effort would be recognized as a timely and patriotic effort…the music video won many awards.
Stanley then traveled to Cannes, France to attend the recording industry music festival MIDEM and met with distributors and there he secured an international record distribution deal for the company. Because of the current Bosnian conflict, Stanley approached UNICEF to sponsor the product based on the commitment that Fearless Music would donate a percentage of their income from the release of the CROSSING "recording and music video sales and all the money proceeds would be donated to the children of Bosnia, and other war torn countries.
Eventually, after two years successful years at the helm of Fearless Music company. Stanley, fulfilling Mr. Vukadinovic's dream went all out for himself and for his own prolonged dream and ultimate freedom. According to Stanley, "At any age, it's never too late to go for it. But be prepared to let go and sacrifice." Stanley B. Herman, compassionate, strong-willed, and brilliant, has a concern for people and that is admirable to say the least, considering all that he has gone through. Stanley is impossible to sum up, but to put it as simply as possible, in our opinion, he is an extremely talented and successful individual who has created the opportunity to shine in a multitude of different fields and places. Even now while pursuing acting and producing, Stanley still finds time to assist others in the pursuit of their own dreams. "As an actor, I work a lot in student films at the American Film Institute, the LA Film School, USC and other entertainment institutions. These are important film schools that many of the industry successful directors, producers, writers, camera men and editors have come from. And these film schools are a terrific in between to keep your craft horned; and you never know, one day you could be hired by one of their students who made their own dream come true. Stanley has helped students by introducing them to current professional industry people who they might be able to connect with.
As Stanley puts it, "I'm an old, new face on the scene." He has appeared in award-winning independent film Shadows starring Martin Ferrero (Get Shorty) and Pups starring Burt Reynolds to Back to the Future with Michael J. Fox and the chilling Artisan Entertainment film PI and Requiem for a Dream with Academy Award winners Ellen Burstyn and Jennifer Connelly. He says that Director Darren Aronofsky is a filmmaking genius, a magical creative force who he met at AFI (American Film Institute.)
Stanley has appeared in MGM'S TV series Fame, Aaron Spelling Productions' Hotel, and the Mary T. Moore Productions Hill Street Blues, St. Elsewhere. A role for a PBS special Chasing The Sun, where he played Charles Lindberg in his last days and also appeared in the television series Entourage. Recently Stanley showed up as a staff editor in David Fincher's Zodiac and played a bizarre character who sings to Natalie Portman and Mila Kunis in Darren Aronofsky's latest film, Black Swan. Stanley has been seen in many television commercials, and is particularly proud of being a runner in a LA Marathon commercial and a actor in the Partnership for a Drug Free America. He is in excellent physical health and condition for any age and gets a good deal of work because of it. Stanley was a principal model for the famous Photographer, David La Chapelle for a Pioneer Audio advertisement. Stanley has modeled for the United Health Care, AT&T wireless and Verizon print campaigns. A character model for the Sunday New York Times and LA Times magazine sections, Details, Outside, AARP, Money, Investor, Travel America, AT&T, TV Guide, magazines including such famous European publications the likes of Loaded Magazine and Flair Magazine.
Stanley said that "Looking back, his best accomplishments were attained when he was motivated by the idea, the challenge, the action, the goal, the inspiration; the other gains simply for conservation purposes, plain survival. Now, at last I'm coasting on my dream and supported by some terrific industry comrades and hard working, loyal agents."
Even though Stanley went for an old dream late into his life, he says he's "grateful to have returned to it and is delighted to be exactly where he is now, in action and consciously in to life. And you know what, I am one blessed guy because I still have so many stories to tell, but I just haven't lived them yet."
Stanley's advice to Actors is "when going to perform and are overcome by anxiety, think about having faith in your instincts and your talent, let go of the fears, and simply go back to being a child again and stay in the moment, like children do … and then deliver."